Our yurts come complete and ready to go!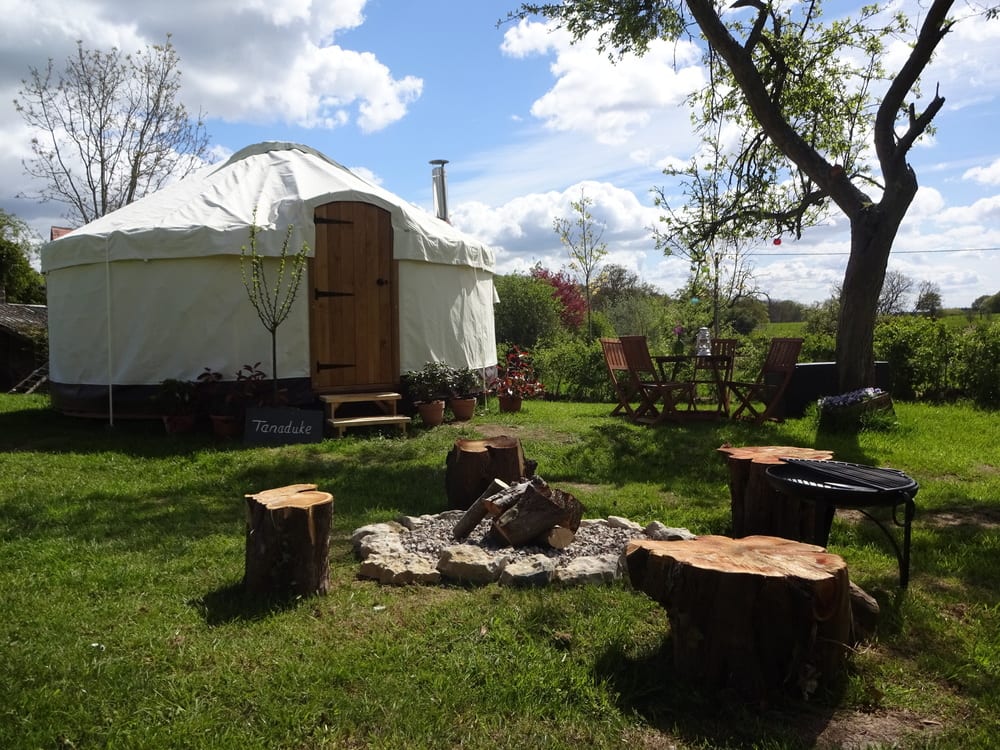 Buying a yurt can be a big decision. For many of our customers the yurt is their home and the most expensive thing they own. For others it is the backbone of their business or a showcase for their work.
The decision to buy a yurt should not be taken lightly. Once you have decided what you want shop around, we believe our yurts are the best available and you are welcome to visit and see for yourself how we make them.
Feel free to telephone or email with any questions you may have.
Most of our yurts are built to order. We ask for a 50% deposit to secure the order with the balance due when the yurt is finished.
Yurts usually take 8-16 weeks to build but it can be longer if we are very busy. Contact us to discuss current lead times.
Make your yurt dream a reality